You want soft, glowing skin without using soap on your skin. Or you are allergic to soap-based products and are looking for something natural.
You love the idea of a non-toxic world, free of chemicals. You hate the smell and feel of the fancy shower gels and are looking for something that is better for people and the planet.
You try making those difficult shea butter, oil + sodium hydroxide recipes but honestly, nothing seems easy or doable. I mean, I get scared looking at people pouring those soap bases.
How about a simple, homemade easy recipe for your everyday bathing routine without wasting money and time on DIY kits? Then this zero-waste ayurvedic bath powder is just for you.
Ayurveda is a powerful science of life which uses plants and other available resources to create potent potions, powders, gels etc. It is an ancient science, almost 5000-year-old which connects the body with your mind and emotions.
In Ayurveda, food is considered as medicine. Anything you eat is either medicine for your body or a toxin. The difference lies in the way you consume things.
In Ayurveda, herbs are an important part of your everyday life, be it in cooking or bathing or even in deep-cleansing treatments like Panchakarma. Moreover, plants and herbs are used to balance your doshas as well.
Herbs like turmeric, cloves, cinnamon are extremely good for balancing Vata dosha compared to cooling herbs like fennel and coriander which are beneficial for pitta dosha.
Benefits of an Ayurvedic bath powder
In Ayurveda, it is important to make use of things that are readily available in your kitchen instead of buying chemically-laden products.
1. Creating your own soap is too much of a hassle and honestly, you won't ever need a soap after using this.
This DIY body cleanser is made from your kitchen based ingredients and takes only 5 minutes to make.
Just grind it in your food processor, store it in a small steel jar and use it every day to get your best skin ever.
2. The biggest benefit of an Ayurvedic bath powder is that you know what goes inside it.
You can buy ingredients based on your disposable income. For eg., you can buy regular turmeric or a packet of organic turmeric, whichever suits you better.
3. In Ayurveda, it is recommended to rub your skin with coarse bath powder, or a loofah or a towel every day.
This makes sure that your nerve endings are intact and allows for proper blood circulation in the skin.
4. No more allergies or rashes due to chemical reactions on your skin.
5. Your skin starts retaining its natural oils on the skin and regains its elasticity and moisture soon.
6. You can rest assured that no chemicals are reaching your blood.
7. You smell of herbs naturally and you don't need to mask it with anything else.
8. It opens up your clogged pores on your skin and removes accumulated toxins from the skin.
9. When combined with an ayurvedic self-massage, this becomes a deep exfoliation process and makes way for a baby soft skin that is absolutely soft and supple.
10. It removes scars and rashes over a period of time if used regularly.
If you have acne, read this guide to remove acne scars naturally.
Ingredients
Rice
Rice is the most powerful exfoliating agent in your home. It is a versatile grain that serves as perfect food, a hair conditioner and an exfoliator in powder form.  Slightly coarse rice flour is best for exfoliating the skin. It helps remove blemishes and hyper-pigmentation. It also aids in removing sun tan or dry skin from the body effectively.
Lentils
Lentils are the protein sources for all vegetarians and vegans. Lentils or daal can be of so many different varieties and it is up to you if you want to use them all or some.
Lentils give you a fresh and glowing complexion and make your skin supple and soft.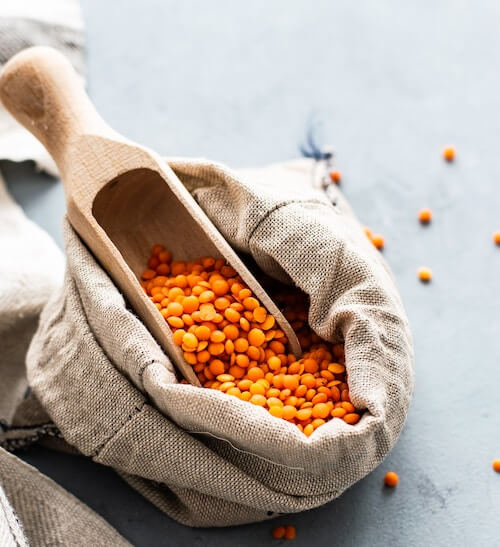 The preferable options to use here are Bengal gram, red lentils, split green lentils, split yellow lentils.
If you don't have all of them, you can use anyone which is available in more quantity.
Turmeric
Beauty benefits of turmeric are long known and used by people. This bath cleanser is no exception.
Turmeric is a supreme anti-fungal, anti-allergic and anti-inflammatory. It keeps skin infections in check and can be used in all seasons on your skin.
It gives a subtle glow to your skin. The main ingredient curcumin is extremely effective against acne-causing bacteria too.
Sandalwood powder
Sandalwood powder is the only expensive ingredient on the list. You can find sandalwood powder here on Amazon.
This is a beauty ingredient that I swear by. This soothes inflamed and red skin. It is a wonderful calming and soothing ingredient and leaves a beautiful fragrance to your skin.
Sandalwood powder also rejuvenates dull skin and makes it glowing and smooth.
Rose petals/powder
Rose petals are another great anti-inflammatory herb in this powerful bath cleanser.
Rose petals are filled with beauty enhancers and rejuvenate your skin and make it feel fresh throughout the day.
Pluck some roses from your garden if you have one or just buy 4-5 roses on your way back home. Dry the petals and grind them with other ingredients. Or you can use rose powder and put it directly in the mixture.
Kesar/ saffron strands
This has long been used as a beauty secret in India. Most Ayurvedic recipes will have saffron as a beauty enhancer.
Saffron contains carotenoids and possesses antioxidant and anti-ageing properties.
The anti-inflammatory properties help reduce skin irritation, rashes, and swelling.
Almond
Almonds contain vitamin E, anti-oxidants and a lot of skin-loving oils. Using crushed almonds keeps your skin moisturized and supple.
It increases collagen which makes your skin more elastic. Almond powder if applied daily evens the skin tone and makes it glowing. It also removes dead skin effectively from your skin.
Melon seeds/sesame seeds
Melon seeds are full of nutrients and skin-loving oils.
Muskmelon seeds contain phytonutrients, folates, potassium, Vitamin A, Vitamin C, Vitamin E, Vitamin K, and Folic acid.
The oils lock in the moisture in your skin and provide a layer of protection for dry skin.
Recipe
List of ingredients
50 g each of
Red lentils
Bengal gram
Split yellow lentils
Split black lentils- washed
Rice
White peas
Muskmelon seeds
Almond
25 g each of
1 teaspoon Turmeric
4-5 strands Saffron
Steps to make Ayurvedic bath powder
Take 50g each of red lentils, Bengal gram, split yellow beans, rice, white peas. Grind it in the food processor. Make a fine powder (not very coarse, not extremely fine) an take it own in a bowl.
Add 50 g muskmelon seeds and almond seeds in the processor and grind to get a fine powder.
Mix these two powders
Add 25 g each of rose and sandalwood powder to the above mix
Add a teaspoon of turmeric to the bowl along with 4-5 strands of saffron. (You can skip this step is you don't have saffron)
Mix well and store it in a small steel jar. Keep it in the bathroom
Your Ayurvedic bath powder is now ready. Cleanse and exfoliate your body every day with this beautiful skin-friendly cleanser. This does not leave any waste behind and once your skin gets used to it you would not want to switch back to your cleanser for sure.
How to use the Ayurvedic bath powder?
For dry skin
Take 1 tablespoon and mix it with milk. Rub it all over your body thoroughly and let it sit for 2-5mins. Rinse with water and say hello to soft skin.
For oily skin
For oily skin, mix it with yoghurt or plain water from your shower and rub it all over your skin. Let it sit for 2-5 mins and rinse off.
This Ayurvedic bath powder does not leave a mess in your bathroom as it gets into the drain while you shower. It does not clog the pores as it degrades completely. Happy skin, happy planet and happy you.
If you have dry and dull skin, learn more about the correct way of bathing according to Ayurveda to get rid of flaky skin.
Comment below if you use any such DIY recipes for bathing or want to know more about the subject.
If you find the article beneficial, share with your friends and family.
Follow us on Facebook and Pinterest and be a part of our growing community.
Like this post? Share it!
Chakshu is a US alliance certified yoga teacher, a biotechnologist and an Ayurveda evangelist. Her passion is to help people live a toxic-free life, emotionally and chemically. She loves reading self-help books. When she is not writing, she is busy thinking about life.