Hi! My name is Chakshu Vats and I am the face behind this blog. An engineer by degree and a US Alliance certified Yoga teacher by choice, I combined the two to help people live a healthy and happy life on a sustainable planet.
Things I promote,
Ayurveda . DIY Natural Beauty . Yoga . Meditation
Since you're here right now, something tells me that you want to learn more about Ayurveda and natural healing and holistic wellness.
But maybe you have no clue how to begin a journey towards a more natural lifestyle. This is the place for you.
Through this blog, I teach the significance of age-old Ayurvedic practices to modern humans.
This blog is your beginner's guide to Ayurveda. From principles to theories everything is explained in an easy to understand text.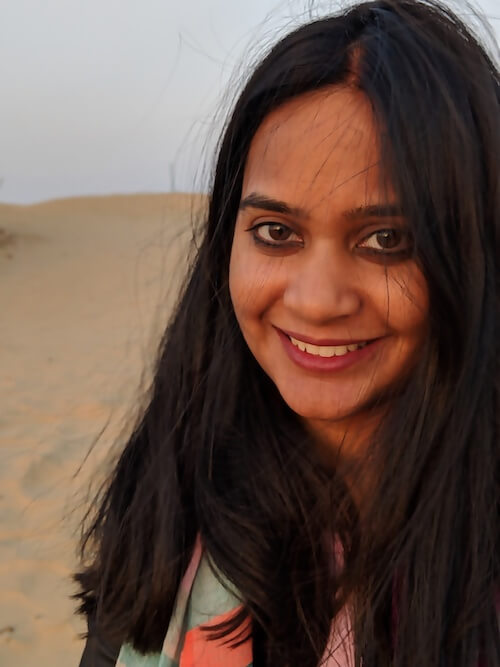 "Together we can change the world"
That's the motto of this blog.
The world today is crippled by so many issues and the last 100 years have really taken a toll.
I look around and feel deep remorse at what our mother Earth has become.
No matter where you are in your journey you can create a bigger impact.
I was working as a Management consultant for 3 years in India before I quit my job to do something about these pressing issues.
I set off on a journey to the Himalayas to begin my Yoga studies.
This course filled the void inside me and I realized how there is much more to life than just existing.
I started this blog with the intent to bring a moral shift in the lives of people.
At Buddhica we help you realize the immense power you possess.
The power to heal yourself, the power to outperform, the power to change the world and the power to live a life of fulfillment.
With a Masters degree in Biotechnology and research around Ayurveda, I was inclined towards creating a movement for natural healing once again.
I have a few core beliefs…
I believe that nature has given us everything to live, heal and survive. From magic potions for ailments to magic lotions for skincare.
I believe the world can be a lot more beautiful and liveable without plastic.
I believe consumerism is the root cause of these problems and only we can change that by changing our mindset. Buy less but buy well.
Physical wellness is equally linked to mental, emotional, spiritual and environmental wellness. If we overlook even one aspect, we lose balance.
Join me in my movement to create a better system of healing.
"Yoga means Union and it is that union we seek here at Buddhica."