If you are looking for best panchakarma treatment in India, this post will be of great help. India is the birthplace of Ayurveda, a 5000-year-old science of healing. If you are looking for a slow vacation amidst lush green nature and tonnes of Ayurvedic therapies to cleanse your body and mind, panchakarma is for you. Or maybe you are fighting with a terrible illness or know someone who is and have heard about this procedure, you are on the right track.
Panchakarma is the ultimate detox. A detox that cleanses your body and eases your mind. It resets your doshas and brings them back to balance.
It includes several crucial steps but the results of the treatment are amazing. The transformation stories are all over the internet and you too can benefit from it. But the question is how do you choose a Panchakarma centre? You can read all the factors to consider before choosing one.
Here, I have compiled a list of 15 best Panchakarma treatment centres in India which will make your search easy.
Best Panchakarma Treatment In India
The list contains 15 places for best panchakarma treatment in India ranging from budget to luxurious options. You can browse through them and decide the one you think is perfect for you.
Jindal Nature Cure is the epitome of modern drugless approach. It boasts of using naturopathy techniques of cleansing, coupled with yoga and meditation to help resolve various health issues. If you go there once, you will want to go there every year. Such is the impact. Customer testimonials say that it is indeed one of the best panchakarma treatment in India.
Jindal Nature Cure has a lot of options for accommodation and is best suited for all. The weather in Bangaluru is amazing year-round. However, there is a huge demand and the bookings should be made well in advance.
The treatment starts after consultation and there is a strict check on your diet during treatments.  If you are looking for a leisurely detox instead, head to the other options in the post.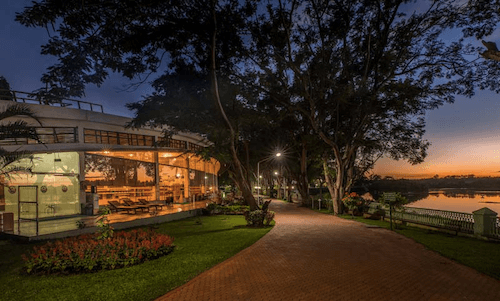 Address: Jindal Nagar, Tumkur Road,Bangalore – 560 073, Karnataka, India.
Email: [email protected]
Tel:  91-80-2371-7777
It is one of the most familiar names in India when it comes to Ayurveda. Baba Ramdev has led to the massive popularity of the institution and has healed numerous patients. The massive yoga and Ayurveda village have an in-house hospital and a research centre.
The only downside to this is the waiting time. Since the facility is pre-booked for months, it becomes difficult to find the time that suits you the most. But it is one of the best and most budget-friendly centres. They have accommodation based on all budgets. If you are planning to go here, book several months in advance.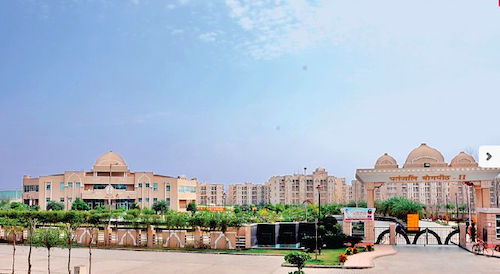 Address: Patanjali Yogpeeth, Maharshi Dayanand Gram,
Delhi-Haridwar National Highway, Near Bahadarbad, Haridwar-249405, Uttarakhand, India
Helpline No: +91-1334-240008, 244107, 246737
E-mail: [email protected]
This according to me is the best panchakarma treatment centre in India. When I first started reading about Ayurveda, I came across this beautiful ayurvedic village. This still remains my favourite. This was one of the earliest villages conceptualized to heal people and provide them with resort-like facilities at the same time.
This place has beautiful cottages, gardens, and lush green surroundings to heal your senses. They have a very traditional ayurvedic approach to healing. The Carnatic music plays in the background while you immerse yourself in treatments. They have a wide range of treatments for rejuvenation and specific ailments as well. Though it is slightly on the expensive side, it is worth it.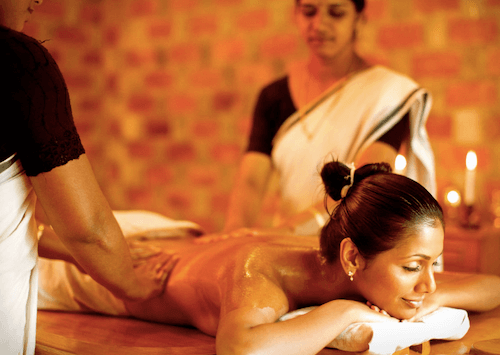 Address: Kairali – The Ayurvedic Healing Village
P.O. – Olassery, Kodumbu, Palakkad Dist. – 678551, Kerala (INDIA)
Telephone: (+91)-(4923)-222553, +91-9555156156
Email: [email protected]
This is probably the least known of all the places in this blog but is a promising escape away from the crowded places. This place enjoys a lot of repeat customers and is not thoroughly commercialized. A quaint little place near a beach with some very well informed staff and doctors.
The place is not very expensive, so don't expect very luxurious accommodation. But is equipped with all the essentials you need for a good staycation and the hospitality is great. If you are looking for the best panchakarma treatment in India on a budget, this is it!! It is indeed a value for money.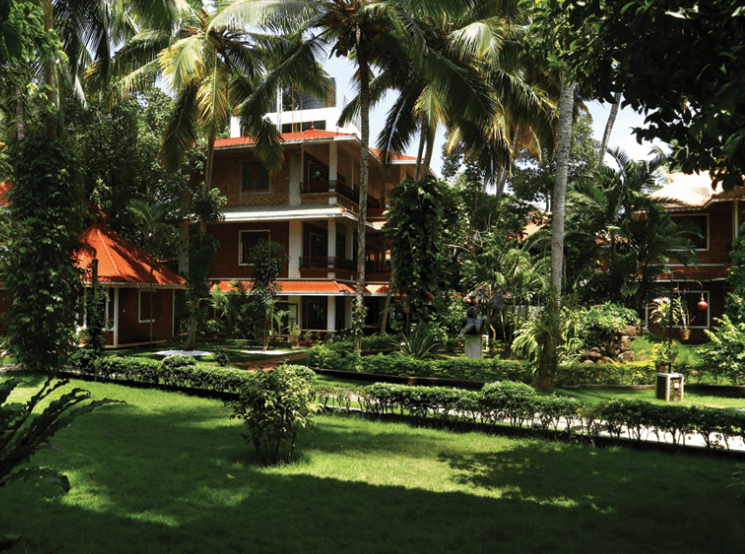 Dr Franklin's Panchakarma Institute & Research Centre, Chowara P.O., Thiruvananthapuram, Kerala – 695501, India
Tel: +91-471-2480870, 2267974, 2267670
Email: [email protected] or [email protected]
If you are looking for a luxurious staycation coupled with ayurvedic detox, then this place tops the game. This is the most beautiful ayurvedic beach resort nestled in God's own country(Kerala). The place is luxurious but has a calm vibe to it. Enjoy the therapies and head out to the beach for some quiet time.
They offer a houseboat tour to the backwaters. The range of accommodation is also varied. A must visit place for the luxurious best panchakarma treatment in India.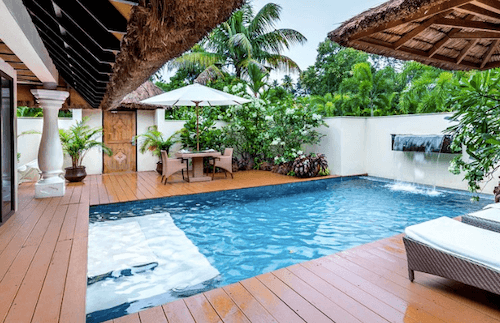 Address: Mararikulam, Chennaveli, Chethy (P.O.) Alappuzha, Kerala, India- 688530
Telephone: +91 478 2830400
E-mail: [email protected]
Ayurvedam at Sreenilayam
Another affordable yet luxurious place to recharge your batteries. The place is specifically focused on Panchakarma treatment. Set near the pristine Khozikode river, this place will give you memories to cherish forever.
The best part about the place is their focus on Yoga philosophy as well. You can take with you an understanding of how Ayurveda works and implement in your everyday life. You can also pursue special courses on ayurvedic massage.
Dr Mali and his entire team are hugely respected for their professionalism and deep understanding of Ayurveda. If you are planning to visit this place, rest assured you are in capable hands.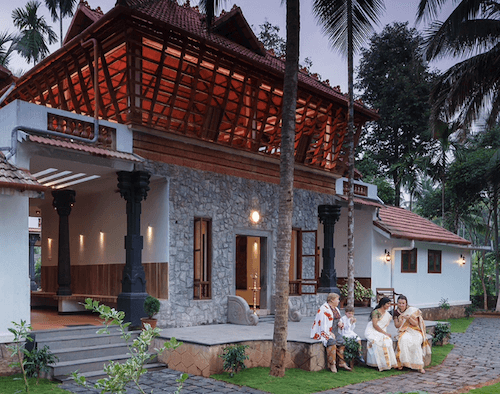 Address: Ayurvedam at Sreenilayam, Chathamangalam, National Institute of Technology(Via), Calicut – 673601
Phone: +91 9847212309
Email: [email protected]
This is an ayurvedic hospital which doesn't look like one. It is one of the most pristine ayurvedic hospitals, where hospitality is the key. They have beautiful herbal gardens, rustic charm and protection of the environment is their priority.
The hospital has been there for three generations and offers an extensive range of wellness and special treatments. If you have a specific issue that you want to cure, this is hands down the best place to do so.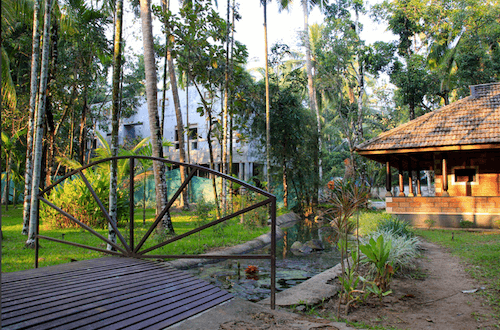 Address: Perumbayil Ayurveda Mana, Perumbaipadi, Paluvai, Guruvayoor, Trichur Dist, Kerala, India
Mob : +9196450 95696 / +9198460 45696
E-mail: [email protected]
CGH Earth Ayurveda is a family-owned enterprise that started its work in sustainable tourism in 1954. Having properties across South-India, they truly embrace the concept of staying one with nature. CGH Earth hotels are one of the exquisite boutique hotels in India.
They have two properties in Kerala that offer Ayurvedic treatments. One of them is a 200-year-old palace surrounded by lush green trees. It is the last remaining property of the kingdom and lies in the beauty of lakes and mountains.
The other one lies in the lap of famous backwaters. Both of these places will leave you rejuvenated and refreshed and will have you learn about the culture of Southern India. The rooms are eccentric and the views are amazing. Must visit if you truly want to experience ayurvedic healing.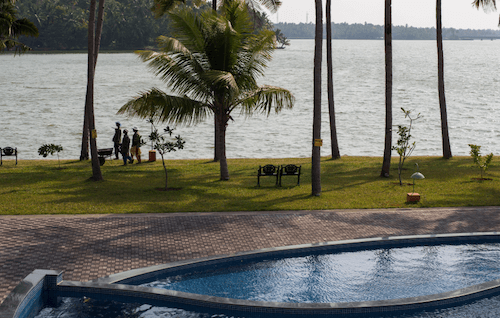 Address (Headquarters): CGH Earth, Casino Building, Willingdon Island, Cochin, Kerala, India – 682 003
Tel: +91 484 4261711
Email: [email protected]
Another great place for Ayurvedic Panchakarma. This place is situated in Bangaluru and has recommendations from people like HRH Prince of Wales. They also boast of having their name in Forbes list of best wellness retreats.
The place has some of the most beautiful gardens and you can feel the tranquillity as soon as you enter. This holistic health centre is run by Dr Mathai and his wife. They have an extensive range of treatments and also treatments for specific problems.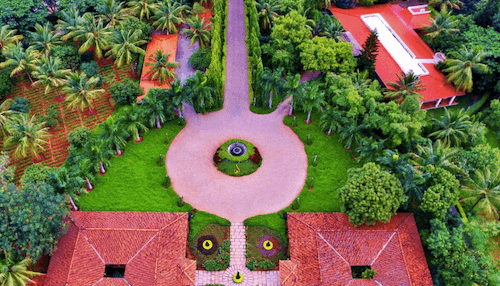 Address: Samethanahalli Soukya Road, Bengaluru 560067, India
Email: [email protected]
Tel : +91 80 2801 7000 – 08
This is one of the very few ayurvedic wellness centre located in the foothills of Himalayas. AyurVAID Kalmatia is an Ayurveda therapeutic destination located on a lush hilltop in Almora, Kumaon.
It is spread across 14 acres of green land and has been decorated tastefully.  The facilities include ayurvedic detox, disease reversal and revitalization opportunities in the comfort of pristine natural settings. They offer uniquely personalized treatment to suit your health needs.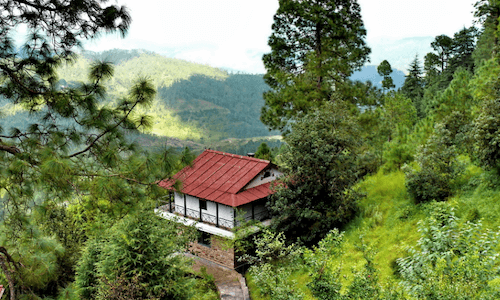 Address: AyurVAID Kalmatia, Kalimat Estate, Kasar Devi, Upper Binsar Road, Almora – 263601, Uttarakhand INDIA
Tel: +91 7290062193
Ayurvedagram is located in the beautiful city of Bengaluru, Karnataka. Today it is known across the globe for its authentic Ayurveda treatments and rejuvenation programs. A complete blend of Ayurveda with Yoga, Pranayama and Meditation and a pure Sattvik diet is offered here.
They ensure that you go back completely rejuvenated and healed. They have a strong background in Ayurveda with their parent company Kerala Ayurveda Limited (KAL) a stalwart in the field of manufacturing traditional Ayurveda medicines for over 80 years.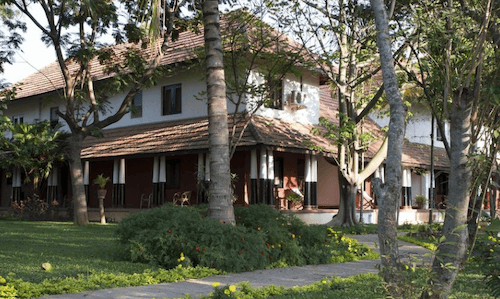 Address: Hemandanahalli, Samethanahalli Post Whitefield, Bangalore-560067, Karnataka, India
Tel: +919845071990 / +919036440555
Manaltheeram Ayurvedic Hospital & Research Centre is located at about 9 km from Kovalam beach. It is located along the inclines of a hill overlooking the sea.  Since it is a complete hospital & research centre, the range of treatments is very vast and the budget is suited for all. See their room tariffs for more information.
The location is beautiful and away from the hustle-bustle. The rustic-style houses resting on the slopes of the hillock gives the atmosphere of village life.  They have a dedicated meditation hall as well to immerse yourself in the silence.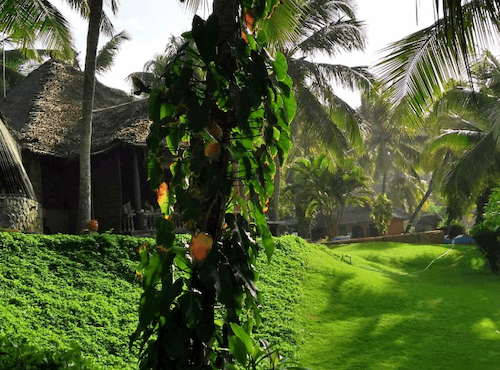 Soma Manaltheeram Ayurvedic Hospital & Research Centre
Kovalam, Kerala – 695501, India
Tel:  :+ 91-471-2266111, + 91-471 2268101
Email: [email protected]
Ayurvedic Yoga Villa centre is a unique place where you can experience the best of ancient Indian traditions -Ayurveda, Yoga, Meditation, Kalari etc. It is located on the banks of River Kabani and amidst thousands of acres of forest, spanning through three Indian states.
If you are looking for a specific treatment or just destress and rejuvenation, they can offer you the best wellness experience possible according to your time, health, needs, and budget.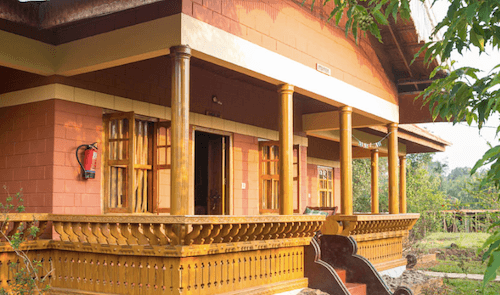 Address: Ayurveda Yoga Villa Palvelichem, Bavali PO, Kartikulam, Wayanad district, Kerala, South India, PIN: 670646
Tel: +91 81570 11347
Email: [email protected]
Shin Shiva is an Ayurvedic resort located at Chowara, close to the famous Kovalam beach. The resort has all the facilities to make your stay comfortable and rejuvenating. Overlooking the azure waters of the Arabian Sea and nestled among lush green palms coupled with efficient Ayurvedic treatments, Shin Shiva offers you a chance to unwind and have a holiday of a lifetime
Guided by Dr V. Franklin, a veteran Ayurvedic practitioner, Shin Shiva offers effective treatments for a whole host of ailments including arthritis, osteoarthritis, paralysis, skin diseases etc. Apart from disease-specific treatments, Shin Siva also provides therapeutic packages for general rejuvenation, longevity, beauty care and slimming, and conducts yoga and meditation sessions as well.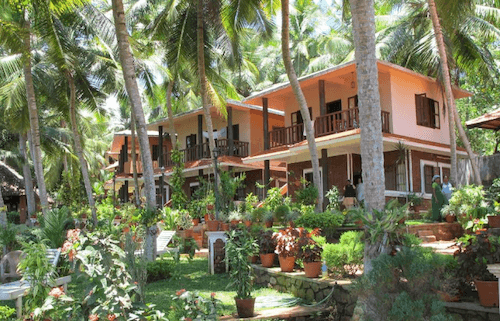 Address: Shinshiva Ayurvedic Resort (Pvt) Ltd, Chowara (p.o), Balaramapuram(via), Trivandrum, Kerala, South India
Phone: +91- 471-2266331, +91 – 471-2267332
Email: [email protected]
With clinics spanning various locations in India, you can rely on the treatment offered at Jiva.  Jiva Ayurveda has flourished under the leadership of Dr Pratap Chauhan. The name is today known widely in India and abroad.
The main centre of Jiva is in Faridabad and provides accommodation facilities as well. There are other clinics across India where you can get the required treatment done including panchakarma.
Address(Corporate) : Plot No:3, DLF Industrial Area, 14th Milestone, Mathura Road, Near N.H.P.C Chowk Metro Station Faridabad, Haryana
Tel: 0129-4189111, 4040404
E-mail: [email protected]
Conclusion:
The list contains 15 places for best panchakarma treatment in India. Most of the ayurvedic resorts are based in Southern part of India. There are ample ayurvedic resorts and hospitals in Kerala and Chennai apart from the ones mentioned above for every budget and requirement. Is Panchakarma right for you? That is for you to decide. I can only tell you that it is worth it.
While you plan your treatment, you can do a basic home-based panchakarma and experiment the benefits yourself. This will give you a basic idea of the procedure.
If you find the article beneficial, share with your friends and family.
Comment below and share your story about how you started following Ayurveda, Yoga or natural healing.
Follow us on Facebook and Pinterest and be a part of our growing community.
Like this post? Share it!
Chakshu is a US alliance certified yoga teacher, a biotechnologist and an Ayurveda evangelist. Her passion is to help people live a toxic-free life, emotionally and chemically. She loves reading self-help books. When she is not writing, she is busy thinking about life.