Have you tried so many different face wash and cleanser promising glowing skin and still end up with dry skin? I have been there too. Doomed by the endless acne spots and blemishes, I tried it all. But nothing worked for me. Frustrated by all the magical potions and lotions, I decided to simplify my life one day. I started using a simple Ayurvedic face cleanser and to my surprise, all my spots and acne went away gradually.
My skin started glowing. And I saved a lot of money too. Not only was this saving my money, but it is also a zero-waste Ayurvedic face cleanser, so I felt happy about my tiny contribution as well.
The average spend of a woman on facial care products and services is increasing exponentially and is approximately $1500 annually today. $1500!!! The cost is much much higher when you use high-end products. The calculation is based on only facial care products including, cleanser, toner, moisturizer, face masks, and facials.
The average cost of the products used by a woman today is
Cleanser= $ 200
Exfoliator = $ 200
Toner= $ 200
Moisturiser= $ 200
Mask= $ 300
Facial= $ 400
The problem is not just about money. An average woman is subjected to 56 different chemicals/day while using these listed products only. The effects of these chemicals are widely known and the rising cases of severe skin issues in women are alarming. Also, cosmetics are one of the major producers of plastic waste in the world.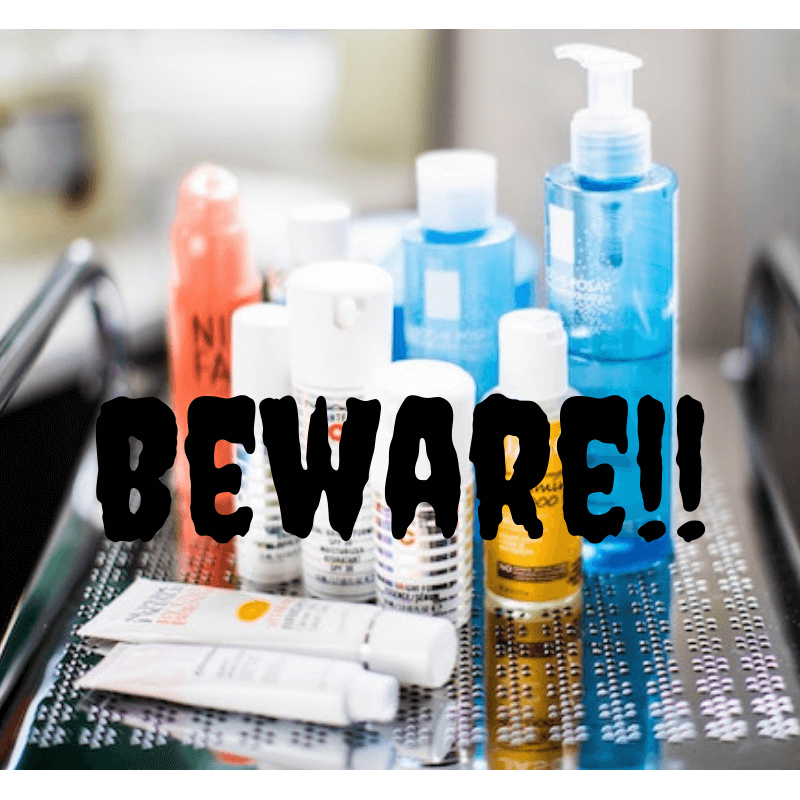 Some people are blessed with flawless skin, other's often struggle to achieve one. In this quest, we, however, forget that our skin is the reflection of our overall health. I have struggled with skin issues myself for almost 10 years and still fighting at times. But the problem is now occasional and I have found a way to heal myself naturally using a natural diet and simple skincare hacks.
In this post, I am sharing a natural solution for all your problems. This simple skincare hack is extremely effective and has been used since ages in kitchens as a food and a beauty enhancer. When used regularly this routine can reduce tanning, fight blemishes, increase fairness, decrease unwanted hair growth on the face and gives you a flawless glow.
What is this simple Ayurvedic face cleanser? It is none other than the famous kitchen ingredient gram flour aka chickpea flour or Garbanzo flour.
Gram flour for cleansing, exfoliating and toning
Yes, you heard that right. This is one product that your grandmoms would swear by. However, some people just can't seem to agree with the effects just because it's too simple. The cosmetic companies have induced the FOMO(Fear of missing out) to sell their products. We never really needed so many ingredients to keep ourselves healthy and beautiful. The beauty lies in uncomplicating your life and skincare.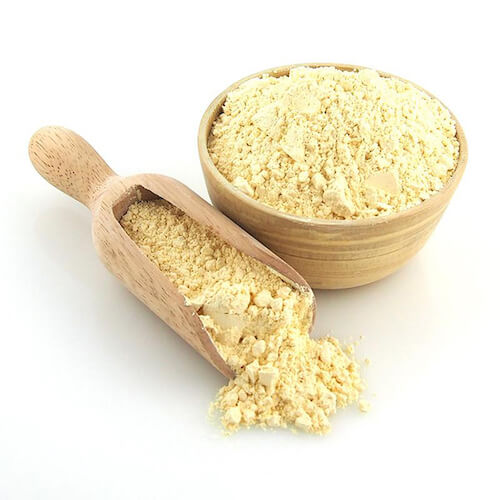 When one simple product can solve it all, why put artificially produced chemicals on your skin.
You can easily  buy it from amazon.com for $12.95
Why I am saying it is the one-stop solution?
When mixed with water, gram flour produces a milky liquid which acts as a cleansing milk for deep pore cleansing. It can effectively remove your makeup too.
The granules act as exfoliating agents and remove the dead skin gently without harming your skin.
It also has a skin tightening effect. Once you wash the face the pores start appearing smaller eventually.
How do I include gram flour in my daily facial routine?
Simplest method:
1. Take a teaspoon of gram flour or besan and mix it with water.
2. Apply directly onto wet face and massage gently for 1-2 minutes.
3. Wash it off with lukewarm water.
This will eventually decrease the tan, increase fairness and reduce facial hair. Just a simple solution for all the problems.
But I always to forget to carry it to the shower in the morning?
If you are like me, chances are you will forget to bring this magic from your kitchen every day and by the time you remember, it's too late.
So I found a sustainable way to store it. Just use a small steel container and keep it in the bathroom away from the shower.
Take out a small portion in your hand and make a paste in water and tadaaaaa!! apply it on your face.
Note(Acne-prone): Do not massage if you have a lot of pimples or acne on your face. Let the paste rest on your face for some time and then wash it off gently with lukewarm water.
Finish off with your favourite moisturizer. Or you can read here about how to make your own all-natural face moisturizer.
Gram flour Nutrition facts
Gram flour or Besan flour contains 387 calories per cup, according to ThirdAge.com. It also has 22 milligrams of protein, 11 grams of sugar, 7 grams of fat, 11 grams of fibre and 58 grams of carbohydrates. A third of the starch in besan is amylose, a slowly digested starch that helps you feel full longer. A 1-cup serving of besan is rich in the minerals calcium, magnesium, potassium, zinc, iron, phosphorus, manganese, selenium, and copper. Although not a rich source of most vitamins, besan does contain vitamin A, niacin, pantothenic acid, vitamin K and folate.
Washing your face with besan or gram flour provides a burst of minerals like zinc, magnesium and phosphorous which are very effective in killing acne and scar causing bacteria.
Can I use gram flour for specific problems?
Gram flour is a versatile ingredient and works wonders for people with all skin types if mixed with right ingredients. Here is a list of face masks you can prepare using gram flour for specific problems.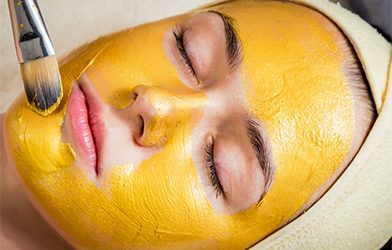 Face masks with Gram flour
Acne
Ingredients: Gram flour, Honey, Lemon juice
Method:
1. Make a paste of 2 teaspoons gram flour/besan, 1 teaspoon honey and half freshly squeezed lemon.
2. Mix it well. Add some water if the ingredients are still dry.
3. Apply evenly on the face and leave it for 10 minutes.
4. Wash with cold water and pat dry.
Tanning
Ingredients: Gram flour, Lemon, Yogurt
Method:
1. Make a paste of 3 teaspoons gram flour/besan, 2 teaspoons yoghurt and half freshly squeezed lemon. Mix it well.
2. Apply evenly on the face and leave it for 15 minutes.
3. Wash with lukewarm water.
Facial Hair
Ingredients: Gram flour, Turmeric, Honey
Method:
1. Make a paste of 2 tablespoons gram flour/besan and a pinch of turmeric and 1 teaspoon honey
2. Mix it well and add some water for thinning the paste.
3. Apply evenly on the face and leave it for 10 minutes. Once it dries off completely, start rubbing your face in the direction opposite to the hair growth.
4. Regular use of this method will help get rid of the peach fuzz and also lighten the coarse facial hair.
5. Wash with lukewarm water and pat dry.
Note: The turmeric might leave a yellow pigment on your face and nails. Apply this pack using a brush. To remove yellow pigments from the face, wipe your face with some cotton dipped in rose water.
Ubtan for Glowing Skin
Ingredients: Besan, turmeric*, yogurt, mustard oil/almond oil, nutmeg
Method:
1. Make a thick and sticky paste of 4 teaspoons gram flour, 1 teaspoon yogurt, 10 drops of mustard/almond oil and a pinch of nutmeg.
2. Apply evenly on the face and leave it for 20 minutes.
3. Scrub it off using a warm damp washcloth.
*turmeric leaves a yellowish glow on the face. If you want to avoid that, skip turmeric.
Blemishes
Ingredients: Besan, nutmeg, honey or Besan, coriander fresh paste
Method
1. Make a paste of 1 tablespoon gram flour/besan, a pinch of nutmeg and 1 teaspoon of honey.
2. Mix it well. Add some water if the ingredients are still dry.
3. Apply evenly on the face and leave it for 10 minutes.
4. Wash with lukewarm water and pat dry.
Or
Method 2:
1. Mix 2 teaspoons gram flour and 2 teaspoons of fresh parsley/coriander leave paste.
2. Apply evenly on the face and neck. Let dry.
3. While washing massage gently in an anti-clockwise direction. Wash off with lukewarm water.
Conclusion
This simple Ayurvedic face cleanser has been used for ages and has shown wonderful results. Use it consistently for 60 days and you will see the results yourself. And trust me, you will always come back to this simple yet mighty Ayurvedic face cleanser again and again.
Here are some other skin you might be interested in,
How to get rid of dry skin with Ayurveda 
Gut health and your skin: How your skin is affected by your gut
Best Ayurvedic cleanser for acne and scars
Remove acne scars naturally with Ayurveda
What are your go-to natural face cleansers? What is your favourite kitchen ingredient for your face?
If you find the article beneficial, share with your friends and family.
Follow us on Facebook and Pinterest and be a part of our growing community.
Like this post? Share it!
Chakshu is a US alliance certified yoga teacher, a biotechnologist and an Ayurveda evangelist. Her passion is to help people live a toxic-free life, emotionally and chemically. She loves reading self-help books. When she is not writing, she is busy thinking about life.