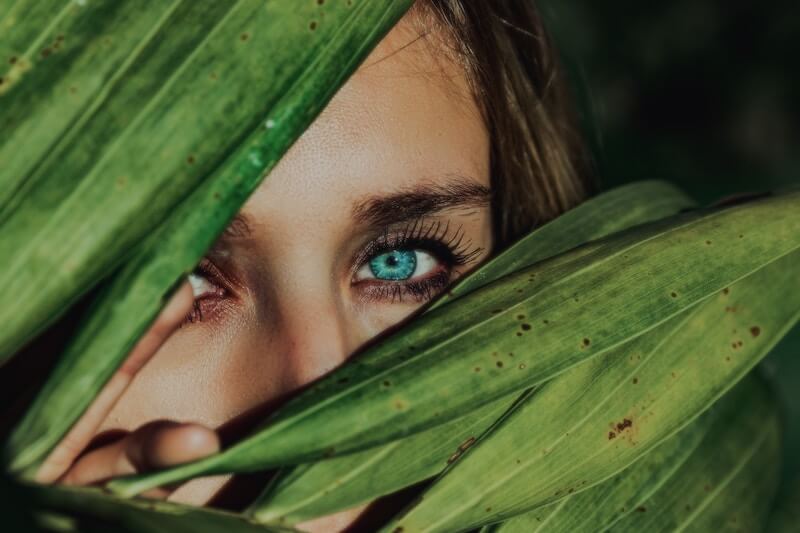 Millions of people around the globe suffer from mild to chronic acne. Some of them respond well to medications and topical ointments.
Then there are others who don't. Years of experimenting with DIY recipes, multiple treatments, yet the scars and zits remain the same.
I have been there myself and years of bio-hacking and knowledge of biotechnology and Ayurveda has helped me find a system that will treat acne naturally.
I am sharing an extremely simple 4 step process that when done consistently will solve your acne problem forever.
4 steps to treat acne naturally
Step 1: Understand your body!
The first and foremost lesson you need to learn is to listen to your body. Your acne is a natural response to something that has been happening internally for a long period of time.
The toxins need an outlet and for most people, it is through the oil glands either on the face or back.
1. Your body gives telltale signs when your digestive system is overworked.
Be it sluggish face or tired eyes, your body can easily show when your digestive system is working harder than it should.
If you are often constipated and you don't have a regular bowel movement because of problems like IBS, you are holding a lot of toxins in your intestines.
These toxins will find a way out and often in the form of acne or allergy. Doing a home-based panchakarma once a year is a powerful way to get rid of these toxins or taking a blood purifier on a regular basis.
2. You might feel a burning sensation in your stomach or constantly feel bloated.
A burning sensation in and around your stomach can be a case of severe acidity or a leaky gut.
A lot of acid in the stomach will again lead to improper digestion of food and the acid will cause burning, bloating and gas.
A bad digestive system is the biggest culprit for skin issues in Ayurveda.
The toxins from the digestive system flush into the blood and the blood creates an autoimmune response in the system causing acne, rashes or eczema.
3. You get infections often.
Be it stomach infections, flu or UTI, you frequently catch them. Get your tests done regularly for a few months and compare the results.
If you constantly have high infection levels then you should see the doctor. Persistent infections will impair your immunity and will make you vulnerable to potential attacks of bacteria.
If you have a weak immune system you are likely to be attacked by acne-causing bacteria as well.
4. Your body temperature is warmer than it should be.
This one is a classic and often ignored one. If you have a higher body temperature consistently (no fever) and acne, chances are your body is not able to dissipate heat from the body.
You sweat less and when you do, it becomes a breeding ground for bacteria.
5. You are not able to get proper sleep.
You are not sleeping peacefully. You have thoughts racing around or you are glued to your mobile phone screen.
If lack of sleep has been troubling you for a long time, there are chances you will get acne as well.
When your sleep is disturbed, it is either because you are stressed or anxious, or not tired enough. A lack of good sleep makes your hormones get haywire and results in acne.
6. You eat a lot of junk
You are what you eat is an old adage. However, eating a burger will not make you a burger but it might give you zits as big as one.
So getting a balanced diet is really important. Include a moderate amount of fruits and vegetables in your diet.
If you have a dry body type and are often bloated, avoid eating raw vegetables.
Eat either boiled or mildly heated/sauteed vegetables are very good options for you.
Step 2- Aloe Vera Juice
Aloe vera juice is considered by Ayurveda as one of the most potent herbs available to mankind.
The gel taken out from a fresh aloe vera plant can be applied on the skin for soothing your acne.
The gel either fresh or packaged can also be consumed with water to decrease the heat inside the body.
Drinking aloe vera juice regularly balances the acidity levels in your stomach and cools down our system. When the heat is low, the acne starts to vanish soon.
It also acts as a blood purifier and will make you glow from the inside. This is one of the most important and easiest steps to treat acne naturally and get clear glowing skin.
Step 3- Acne mask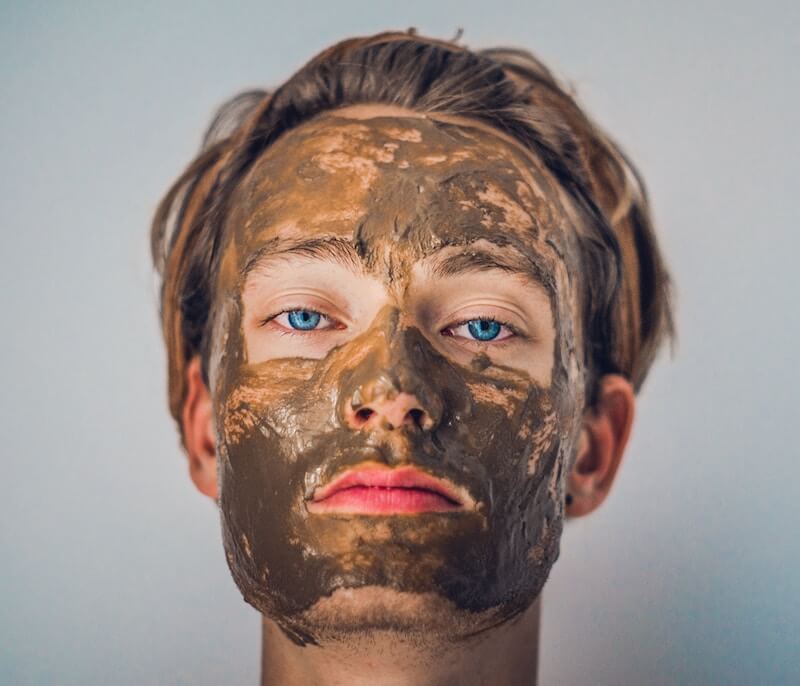 The third step is a simple 3 ingredient acne mask which can be used every day.
This one mask can replace your face wash, face mask or any topical ointment.
In just 10 days you will see your skin getting clearer and scars diminishing. using this mask for a longer period will disappear all signs of acne.
This is a tried and tested method and one of the treasures in India to treat acne naturally and has been used for ages by our grannies and even suggested by one.
Recipe
Ingredients required:
1. Fuller's earth (Multani mitti)
2. Honey
3. Turmeric
Directions:
To 1 teaspoon fullers earth add a pinch of turmeric and a teaspoon of honey. Mix well.
Add a little water if the mixture doesn't mix well.
Apply this thick paste on your entire face or troubled area. This is a natural remedy and won't harm anyone.*
*Check for honey allergies.
Use it every night for half an hour and then wash it off. Apply light water-based moisturizer and get a good night's sleep.
Your acne will go away leaving no signs behind in a few days.
Step 4- Practice meditation
Sitting in silence for 10 days can help you heal your system from the inside out.
Meditation has immense benefits for the mind, body and soul alike. When your mind is at peace, the chemicals inside your body are too.
If you are new to meditation, I have written a beginner's guide to meditation which will answer all your questions. You can also do a 10 minute guided meditation on youtube.
Deep breaths and silence soothes your mind and makes you calm instantly. Emotions like anger, frustration, and anxiety are the biggest cause of skin issues in Ayurveda.
When your emotions are kept in check your body will respond too.
Conclusion
Natural remedies are the most effective when it comes to skin. This simple 4 step guide to treat acne naturally will change your world forever.
When done consistently, these 4 steps can bring quick results. You will have better skin and will emerge as a much stronger person.
Like this post? Share it!
Chakshu is a US alliance certified yoga teacher, a biotechnologist and an Ayurveda evangelist. Her passion is to help people live a toxic-free life, emotionally and chemically. She loves reading self-help books. When she is not writing, she is busy thinking about life.